14 London Marathon runners aim to raise £32,000
Mar 11th, 2014 / Nicki Chick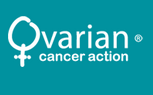 This year we are lucky enough to have 14 fundraisers participating in the Virgin London Marathon. It's a truly iconic event and we are thrilled to be involved and to have such dedicated fundraisers taking part. In total our 14 runners hope to raise in excess of £32,000, a remarkable amount for a small group of athletes. They each have their own reason for taking part but with a common tie, that they have all sadly known someone to have been diagnosed with ovarian cancer.
Fortunately there are members amongst the team whose friend / family member / colleague are still battling the disease and we sincerely hope that they will survive the fight. But for those who have lost someone, they are still fighting, they are fighting for a cure for this dreadful disease. The women and men that we have met who are embarking upon this challenge are absolutely inspirational and we can't thank them enough for the task that they have taken on. As one of our fundraisers said, 'So many people have told me that running a marathon is a hard thing to do but after what I saw my best friend go through, the heartbreaking struggle and despite this her attitude was amazing and I was truly inspired by her strength. I want to raise money for this great charity, as it is so close to my heart.'
We've also been exceptionally lucky with the support that we have received from businesses. A relatively small company called Physical Sports very generously donated a 'survival kit' for each of runners to help them during their training. On top of this our partner for challenge events- Six Physio has extremely kindly said they will donate a massage to each of our London Marathon runners who exceed their target.
The money raised by this event will help go towards our ultimate goal of striving to stop women dying from this devastating disease and therefore we want to say a huge thank you to all of those involved and to everyone who has given a donation, your support is making a huge difference.