Ovarian Cancer Action…
Jan 21st, 2014 / Nicki Chick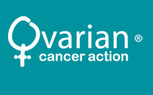 Our affiliation with Ovarian Cancer Action continues…. running, cycling, free massages and now boxing!
Their next event is a 3 hour Box-a-thon, on Sat 22nd February. Places are limited, so if you are interested email now to book your place.
Keep fit & raise money for Ovarian Cancer Action at the same time!