Proud to be Sponsoring Ovarian Cancer Action
Jul 10th, 2013 / Nicki Chick
Six Physio are proud to be Sponsoring Ovarian Cancer Action….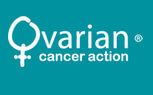 They have 27 fantastic riders taking part in the inaugural Olympic legacy event – the RideLondon-Surrey 100 – on 4th August.
We offering a complimentary 30 minute massage to each rider who raises over £1000! They still have over 7 weeks to go, and some have raised over £1000 already…..
Keep fundraising – We'll be happy to give away 27 massages – its all in a good cause.