Expert advice on Breastfeeding Challenges
Mar 15th, 2023 / Nicki Chick
At Six Physio our Women's Health Physiotherapists run a Breast Service, to help women with blocked ducts, mastitis and engorgement. The Physios work closely with Lactation Consultants and we'd like to introduce to you Sharon George who shares her expert advice on breastfeeding challenges.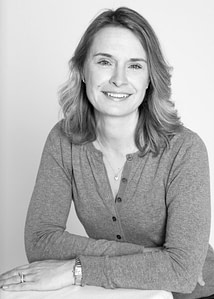 Sharon has been supporting families in her local area of south-west London – as well as across wider London – since 2009. Over that time she has helped thousands of parents with a range of breastfeeding and bottle-feeding challenges, including issues such as positioning, tongue-tie, low milk supply or twins. Families often comment on her warm, empathic style as she listens and reflects on what they'd like to achieve and supports them to achieve it.
She qualified as a Lactation Consultant (IBCLC) in 2011 and re-certified in 2021 and has a Diploma of Higher Education in breastfeeding counselling from the University of Bedfordshire (2009).
She has 3 children of her own, who have helped teach her that every child is different and that each mother-and-baby pair is unique.
Sharon works as part of London Lactation Consultants – a team of colleagues who work alongside each other to provide families professional, high quality feeding support in their own home, in clinic settings or virtually. The team has built a network of fellow professionals – physiotherapists, cranial osteopaths, tongue tie practitioners etc – that they refer onto and work alongside as appropriate.
Sharon's Top Tips on Breastfeeding Challenges
Almost any breastfeeding issue can be improved with some work on positioning and baby's latch. Going back to basics can help with a painful latch or with improving baby's efficiency at getting milk during a feed.
Key performance indicators, how do you know if your baby is feeding well? Young breastfed babies usually produce between 3-5 yellow poos a day after the first week or so. After about six weeks, output might change to fewer, larger poos as your milk changes and your baby grows.
Milk supply: It can seem impossible to know how much milk your baby needs, and if you've got enough. Actually your baby drives your milk supply by asking for milk as often as they need it! Every time your baby feeds (or you express milk), that triggers your breasts to make more milk.
IBCLC Lactation Consultants are trained to help you figure out why things aren't going well, how to address these and help you find a way, if necessary, to give any supplemental milk to your baby too.
Get help and support quickly – It's much easier to resolve difficulties early on. IBCLCs are hugely experienced feeding specialists, in both everyday challenges and complex circumstances. They will work with you to find the right feeding plan for you and your baby.