Free massage at Nike We Own the Night
Apr 03rd, 2014 / Nicki Chick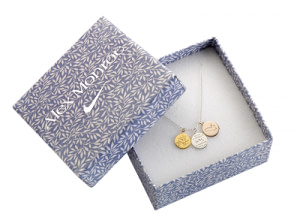 Have you signed up yet?
‹An event not to be missed – and there are 2 added incentives –
SIX PHYSIO WILL BE OFFERING FREE MASSAGE AT THE FINISH
ALEX MONROE AND NIKE COLLABORATE TO CREATE EXCLUSIVE WE OWN THE NIGHT FINISHER NECKLACE
Nike's Press release:
Nike is inspiring thousands of women to challenge themselves by running 'We Own The Night' – the ultimate after-hours 10K. On the 10th May 2014, women will together blaze through East London on a route filled with light, sound and the unexpected for a truly unique twilight running experience.
To inspire women across the finish line, Nike has collaborated with iconic London jewellery designer Alex Monroe to create a bespoke finisher necklace. Inspired by female Nike athletes who have pushed themselves to achieve their goals, the necklace is a symbol of inspiration for those taking part in the race.