Come rain or shine…..
Jul 29th, 2013 / Nicki Chick
We are prepared for whatever the elements throw at us!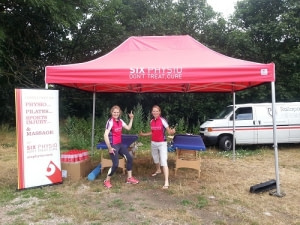 Last week on location at Herne Hill, but who knows where you will spot us next week…..
Our expert physios are often on-hand at events to offer free advice, or better still give you an after-race treatment.
They all know their stuff!