Fancy running a marathon on the Equator!?
May 11th, 2015 / Nicki Chick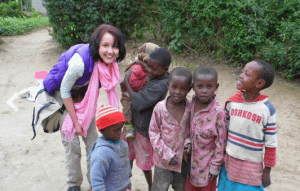 Lucy is taking on a challenge….to run the Uganda Marathon on 24th May. It's the first year this small town has attempted to host such an awesome event and Lucy will be slogging along 26.2miles in hot, hilly, high altitude conditions amongst the inventors of distance running.
Lucy says: "This is definitely not for the sheer love of running. I'm raising funds for my own little charity projects I've been running in Tanzania for a while now as well as giving to the local community hosting the marathon. It's all 100% non profit so every penny you and I give to this goes to the causes. I'll be working in a children's refuge for a bit before the run and help them take in little ones from the dangerous streets."
Read more… and dig deep!