Jemma Oliver prepping with the England Athletics team
May 19th, 2014 / Nicki Chick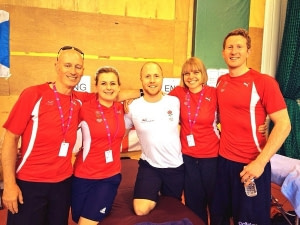 This past weekend saw the start of the Commonwealth campaign for the England Athletics Medical Team.
With only 65 days to go until the Games kick-off in Glasgow, Jemma from Six Physio Fulham was in Loughborough for some team prep!
Jemma is one of 6 physios who will be keeping our team on the track (and field) during the Games in July…
Keep checking for more updates!