Praise for our team at Fleet Street…..
Apr 30th, 2013 / Nicki Chick
Adam Cavendish completed the Marathon des Sables with only 2 blisters…..thank you to Carla.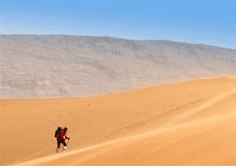 Ben wants to thank Sarah – "Just  wanted to say a big thanks for working on my foot rehab over the last few months and (touch wood) I am pleased to say it now feels back to full normal movement and not sure it would have been so or had I been able to go skiing over the same period had I left it to the NHS! My general balance, tightness in calves, ability to run on a treadmill and getting the hand of the Bosu Ball are always going to be doubtful but one must try to endeavour going forward!
"Let's hope I don't have to come in again for work on my foot or anything else but will be sure to recommend you guys to my family, friends and work colleagues about the wonders you can perform!"