Sarah's London Marathon training is going rather well….
Mar 26th, 2015 / Nicki Chick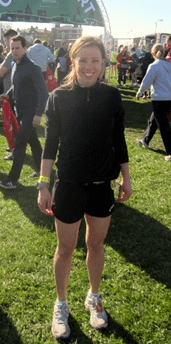 Sarah Green… surely one of Six Physio's all-time top runners!
In training for the London Marathon she has come third in her last 3 training runs… can she keep it up for the big one!?
Milton Keynes 20 mile in 2:25:32
Carterton 10km she whipped round in 41mins
Richmond Half Marathon she came in under 90mins… 1hr 28mins
Only 4 more weeks of training runs to go…. good luck Sarah!