There's never an excuse to forget your exercises: Hermione uses the APP on her travels
Nov 07th, 2014 / Nicki Chick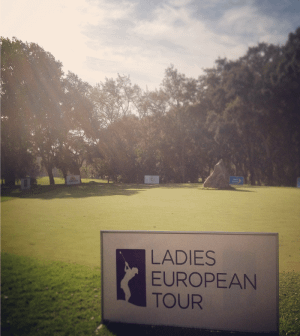 Last week I attended the Ladies European Tour Qualifying School in Rabat, Morocco. This tournament is renown for being a stressful week because of the intense pressure that there is to perform well. However you do that week can dictate what tournaments the following year.
It was incredibly hot in Morocco, which made the tournament a real test of stamina, as it was 4 days of consecutive golf in blazing heat, not forgetting the practice days beforehand.
The great thing from my point of view was that physically I felt good all week. I didn't have any problems with my neck, and shoulder or indeed my hip which will have been testament to the team at SixPhysio. They really have helped me get through my various injuries and problems. It's so great to know that I have a reliable team behind me, and even when I'm on the road and unable to get into the clinic I know that they are at the other end of the phone, and I can get access to my exercise programme via the SIXPHYSIO APP. No excuse for not knowing what to do!
Sadly the tournament didn't quite go entirely to plan, but I'm pleased that I improved with every round I played. It mean that I'm not suffering with injures like I have done in the past.
Since I returned earlier this week, I have been into the clinic to see Ailish and now the season is over it's time to work hard on getting every fitter and stronger for next season.. In fact I look forward to getting back into the pilates studio and working hard!