We all know that getting back to baseline after an injury or procedure is often not enough and being pain free is only a small part of the recovery process.
We've launched an extremely exciting high performance rehab service from our Moorgate, Monument & Chelsea clinics: fitted out with state of the art strength and conditioning equipment where our expert team will provide accessible, gold-standard rehabilitation that goes beyond symptom resolution – ideal for all levels of athleticism from gym-going-novices to higher level competitors.
The What:
In order to ensure optimal recovery of our patients and the successful fulfilment of their goals, we will be offering:
Bespoke 1:1 athletic assessment & biomechanic corrections
Strength and conditioning training beyond conventional rehab levels
Enhanced post-op recovery pathways
Small group 'Return to performance' sessions (billed accessibly)
The How:
Our service will take patients from injury back to performing at their best and beyond:
Exact strength measurements will be taken throughout their rehab journey to help guide treatment
Individualised evidence-based gym programming to help your patients work towards their goals, whether to run a sub 3 hour marathon or increase their 1RM deadlift
We will assess and coach optimal weight lifting patterning to gain maximum results and avoid injuries
Return to Sport testing:
The main reason for re-injury or failure to return to levels when patients go back to high level sport, is they've returned too quickly. We aim to put a stop to this by providing an evidence-based thorough return to sport testing protocol.
Using a combination of maximal strength testing, a battery of hop and landing tests, cognitively challenged tests and psychological readiness measures we will ensure our patients are absolutely ready to return.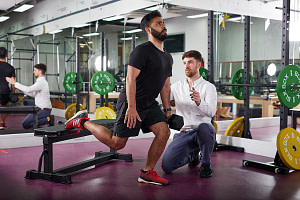 Strength classes:
We will be running focused physio-led strength classes for anyone who wants to stay fit and strong into their latter years. These classes are ideal for:
Anyone looking to benefit from strength training for injury prevention
Those wishing to improve their health status e.g. bone density or to reduce risk of cardiovascular disease
Anyone who doesn't feel confident going to the gym themselves
Those with poor technique who would like guidance from an expert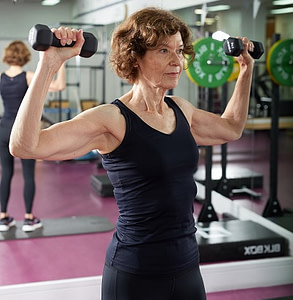 These Performance Physio classes are available for 45mins in the City and 1hr at Chelsea. Please see the Clinic pages to book online. Packages of 10 are available with 10% discount.
Our Gurus
This service is led by Adam Witty-Merrin, alongside him is Lizzy Parry both at Chelsea. Neil Gallagher is at Moorgate, with and Lisa Paton-Smith at Monument so go ahead and book your initial assessment now.