FIX You! Some top exercise tips for Runners….
Aug 22nd, 2013 / Nicki Chick
Kelly Robinson has been answering a range of questions direct from the readers of Men's Running…..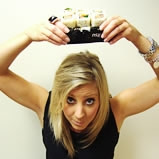 The topics she covers are: Lower back pain, How to beat neck pain for good, Peroneal conditioning and more……
Hopefully there are some top tips you can take away from these articles.