Hermione Fitzgerald is back on form…
Nov 11th, 2013 / Nicki Chick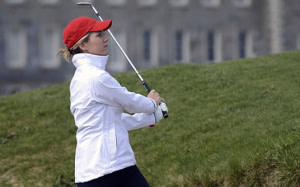 After a horrific car crash at the beginning of October, Hermione's golfing is back on track.
Following a month of physio appointments with Jeremy, Ailish & Fiona at Six Physio Harley Street, Hermione is back playing in Ireland before heading off to Rabat in Morocco for the Ladies European Tour School.
We wish her all the best at Tour School.